If there is something that does not change from the old Persia to modern Iran is its people's hospitality that is expressed through food. Persian tradition requires that their guest be served only the finest food available. The following are some of the most popular Persian dishes that you should try.
1. Sabzi polo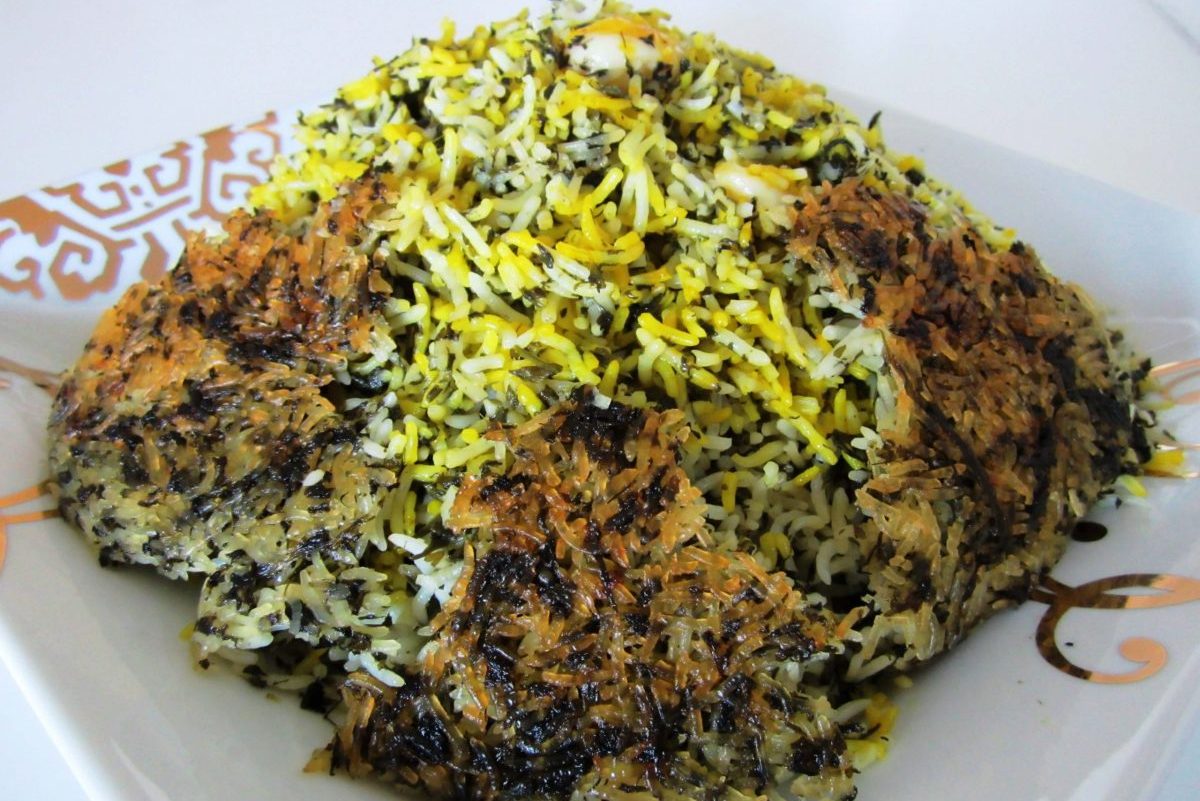 This dish is traditionally served during the Persian New Year celebration. It is a rice dish with smoked white fish from the Caspian Sea. The fish can be marinated in lemon juice and saffron then fried or stuffed the fish with herbs then baked. 
Ingredients
:
Basmati rice

Frozen Sabzi Polo

Ground saffron

Salt

Garlic

Vegetable oil

Dried dill weed
Note: The amount of ingredients depend on the amount of Basmati rice and your desired taste)
2. Khoresht-e fesenjan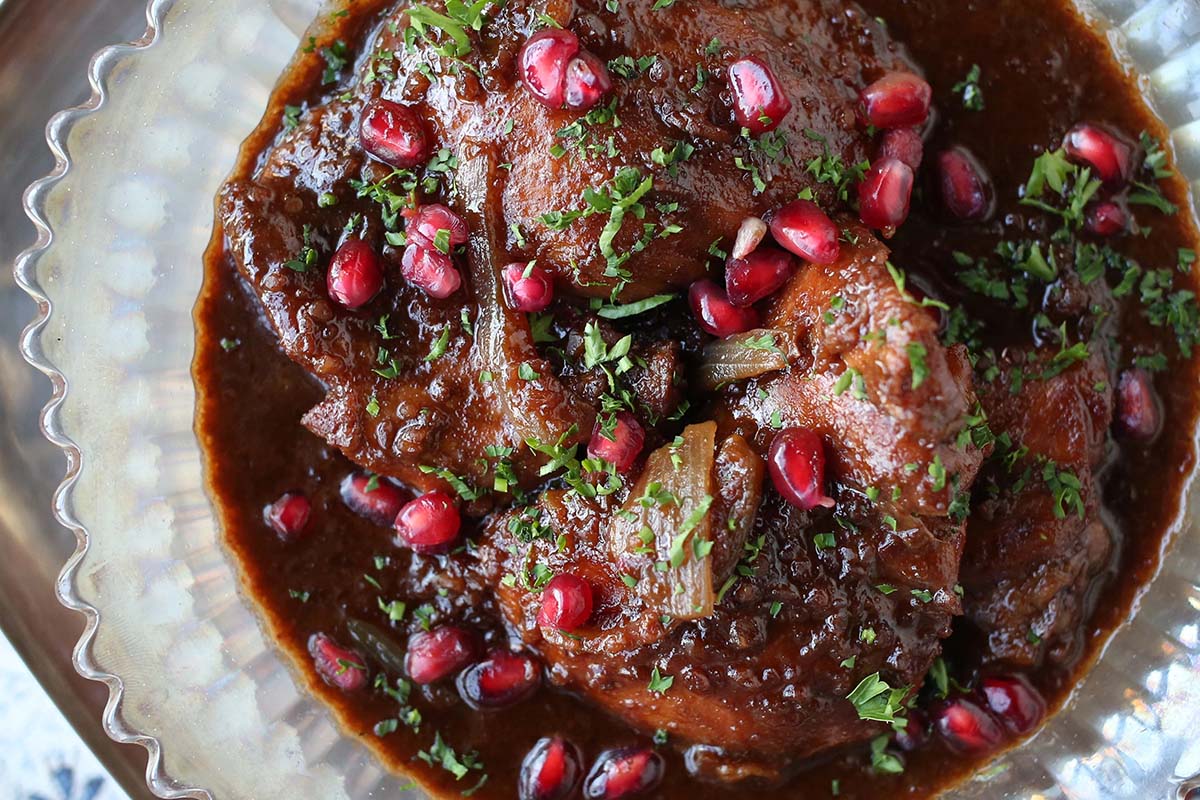 This dish can never be taken out from every Persian wedding ceremony menu. Although it is traditionally made with duck, it can also be cooked with chicken, lamb, or fish. The secret for this recipe is to cook slowly to allow the flavors to develop in the sauce. It should have a distinctive flavor of the combined nutty taste of ground walnuts and the sweet and sour flavor of pomegranate syrup. You will know if the sauce is almost done when it is thick and creamy and the color is almost black.
Ingredients
:
Duck legs (other alternatives are chicken, lamb, or fish)

Toasted and finely ground walnuts

Pomegranate juice

Olive oil

Thinly sliced white onion

Salt

Cardamom (optional)

Sugar (optional)
Note: The number of ingredients depends on the amount of Basmati rice and your desired taste.
3. Tahchin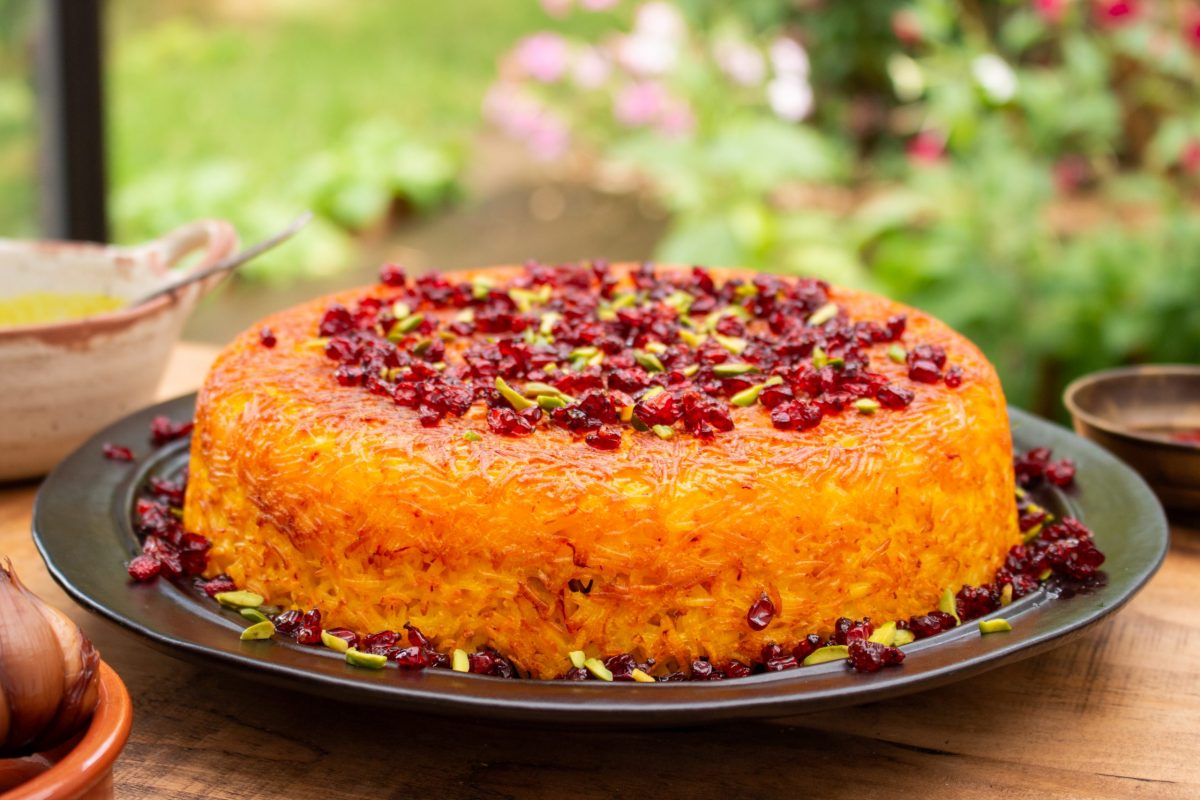 This is an Iranian rice cake that is made using rice, eggs, yogurt, chicken fillets, and saffron.
Ingredients
:
600 g basmati rice

400g whole milk yogurt

8 chicken pieces

1 egg

1 large onion

4 tbsp vegetable oil

Salt and pepper

3 tbsp lemon juice

½ teaspoon turmeric

50g butter